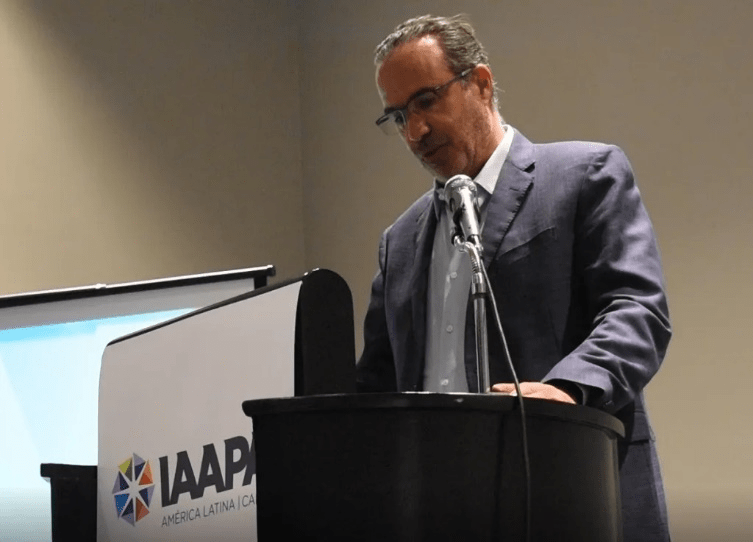 KidZania is in a very good moment: not only has it just celebrated its 23 years of existence, but it is also about to open a new park in Mexico City, but this one will not be dedicated 100% to children, this center will be dedicated to health and entertainment for the whole family. In other words, a kind of "fitness" park.
We are talking about kinezis, which they plan to open in the winter of 2022 in the Mundo E shopping center.
In an interview with The Coaster Zone, Xavier López Ancona, founder, president and CEO of KidZania, said that they are very excited to launch a second entertainment format with the KidZania group.
"We saw all the trends in the world regarding health, sports, smart eating, recovery after sports and eating. So, three years ago we saw that it was a very big trend, we did a new project called kinezis", explained López Ancona, who yesterday attended the First IAAPA Congress for the Entertainment Industry of Latin America and the Caribbean.
At first, this park that will be in the north of CDMX was planned for outdoors, but, in the end, they decided to do it indoors.
"It was in an outdoor format, because it has a lot of extreme sports, and we spent a couple of years looking for the ideal location and we were not given it due to permits or the size of the area that we needed to rent. There was nothing close to where our audience was.
"So, in parallel, when we presented it to our franchisees, two very relevant Middle Eastern franchisees, who are from Kuwait and Dubai, approached us and told us: 'this concept is impressive. We can't do this outdoors in Dubai and Kuwait (because of the temperature of the place)'. So, they told us: 'why don't you develop an indoors format?', and we started working on it", explained the executive.
Later, López Ancona commented that, because they wanted to open the park in Mexico City, they approached the most important shopping centers to present the project, and "the one that gave us the best time to open it soon is Mundo E, which is going to be above the parking lot that is next to the Chedraui."
kinezis, which will begin to be built after completing the entire licensing process, will have an area of 5,400 flat meters and entertainment for people from 1 to 99 years old, with everything and that will be an extreme experience.
"It has many floors, because there is a lot of vertical entertainment suspended from the ceiling and it will have almost 12,000 meters of construction. We are going to combine the whole gym theme with the entertainment theme. There will be a lot of aerobic themes, such as cycling, running, climbing and rowing, and there will also be a lot of extreme sports, such as free fall, zip lines, nets, platforms, many membranes, caves.
"Everything we have seen in the world that there is very interesting to do sports in a fun way, and obviously in one day we are not going to make people healthier, but we do want to give them the foundations so that they understand how they can carry a healthier and healthier life", affirmed the executive director of KidZania.